Welcome to Houston's Home for Dressage
Serious Riding in a Friendly and Supportive Environment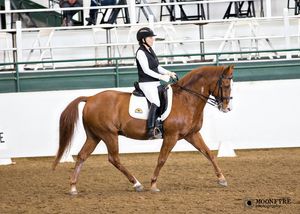 Solstice Farms is a dedicated Dressage training and teaching stable in Houston, Texas, established in 1988. The farm is owned and operated by
Marie Morgan, a USDF Certified Instructor
, "L" graduate and successful FEI level trainer, competitor, and coach. This small and intimate facility focuses on individualized care and training, helping each horse and rider learn in the best way possible. As students of dressage we are always learning, and as such, Solstice Farms enjoys hosting regular clinics with Debbie Bowman, an examiner for the USDF Instructor Certification Program and Grand Prix competitor.
Solstice Farms is conveniently located near downtown Houston and the Texas Medical Center, just three miles south of Loop 610 and Reliant Park. Take a virtual tour and discover this quiet country oasis where your goals and dreams really can come true!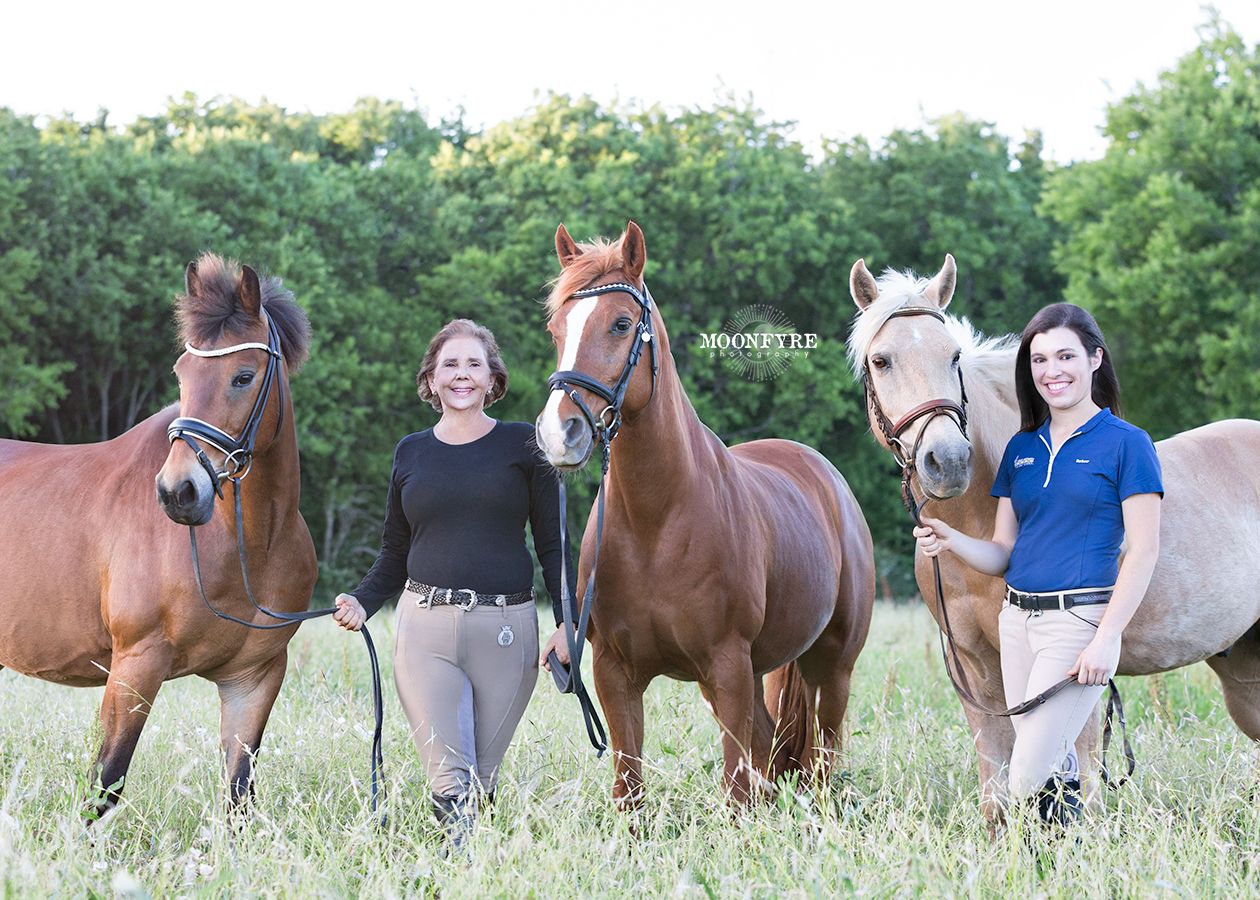 Ponies rule at Solstice Farms!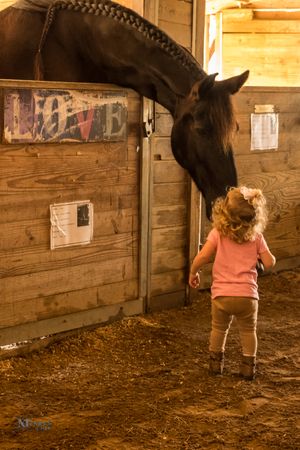 Zane & Brooklynne
Latest News and Announcements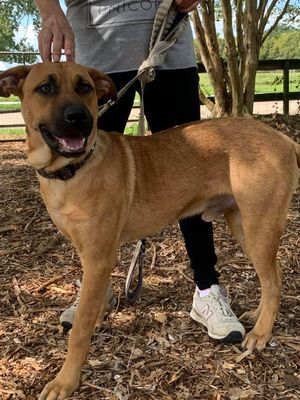 This is Eddie, and he's looking for his forever home. Eddie was found tied to a flatbed trailer that was parked next to a horse pasture, completely abandoned. If he had stayed the night there, he most likely would've been killed by a pack of coyotes that roams the area. Some people have no heart!
Eddie is probably less than 2 years old, and he is 18" tall at the shoulder. We estimate he weighs about 70 lbs. He's very sweet with everyone he's met, including other dogs. He rides in the car, walks on a leash and loves to play ball! Please see his videos in the comments below! He is not yet neutered or vaccinated.
Eddie will be a lovely dog and deserves his own family. If you're interested in adopting Eddie, please contact Houston Eskimo Rescue via the link below. Please share this and help us find a great home for Eddie!
http://www.houston-eskimo-rescue.org/adoption-app.html
Congrats to Marie Morgan on making the cover of the current Dressage Foundation Magazine!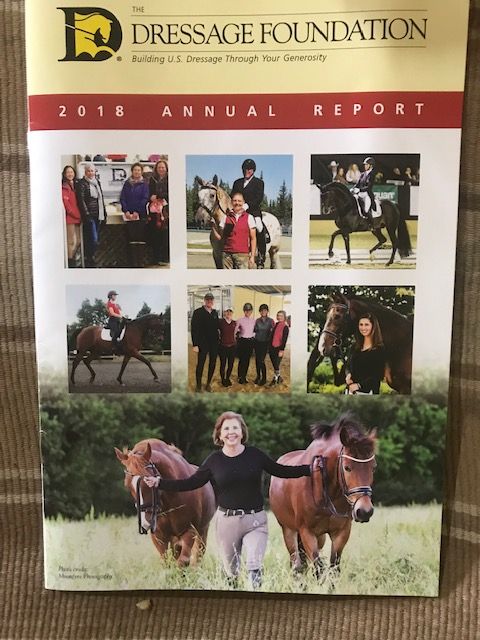 Everyone at Solstice Farms would like to congratulate Marie Morgan on being honored with the Charlotte Raisbeck Memorial Award for Exemplary Sportsmanship for 2015!  Marie received her award at the annual HDS Awards Banquet - we are all very proud of her!
                                                           Meg Flemming presenting Marie her award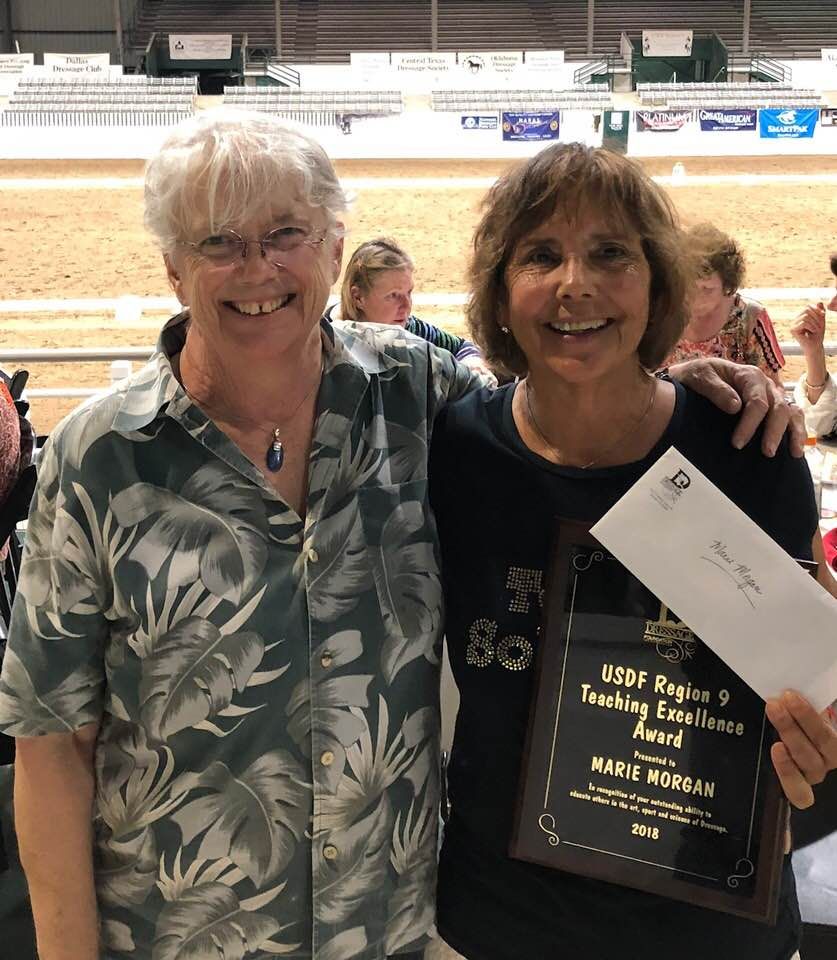 Looking for an emergency small animal vet? Visit the Westbury Animal Clinic - it is open 24 hours for those unexpected emergencies!

Boarders and Students - please fill out our new information forms. Help us keep our records updated!
You are visitor number: 50792